Our Network: Issue #36
Coverage on MEME, HNS, FDN, and CKB.

This is issue #36 of the on-chain analytics newsletter that reaches nearly 4000 crypto investors every week 📈
---
This week our contributors cover Emerging Networks: Foundation, Meme Protocol, Nervos CKB, and Handshake.
① Foundation
Foundation is culture's stock exchange — a new medium for creators to release their limited-edition work as tokens on the Ethereum blockchain. Each token can be bought and sold in a bonding curve/AMM marketplace, and each whole token can be redeemed/burnt to receive a delivery of an item out of the limited edition collection. Since launching in May, Foundation has facilitated over $65K in trading volume. 8 creators have dropped so far, with a total of 21 live products, each with their own markets.

Art: Signe Pierce is the leading artist on Foundation to date. Her work has accumulated ~$20k in trading volume. $UPER is the highest-traded token to date, doing $10k+ in volume, and seeing a total price increase of 103.15%.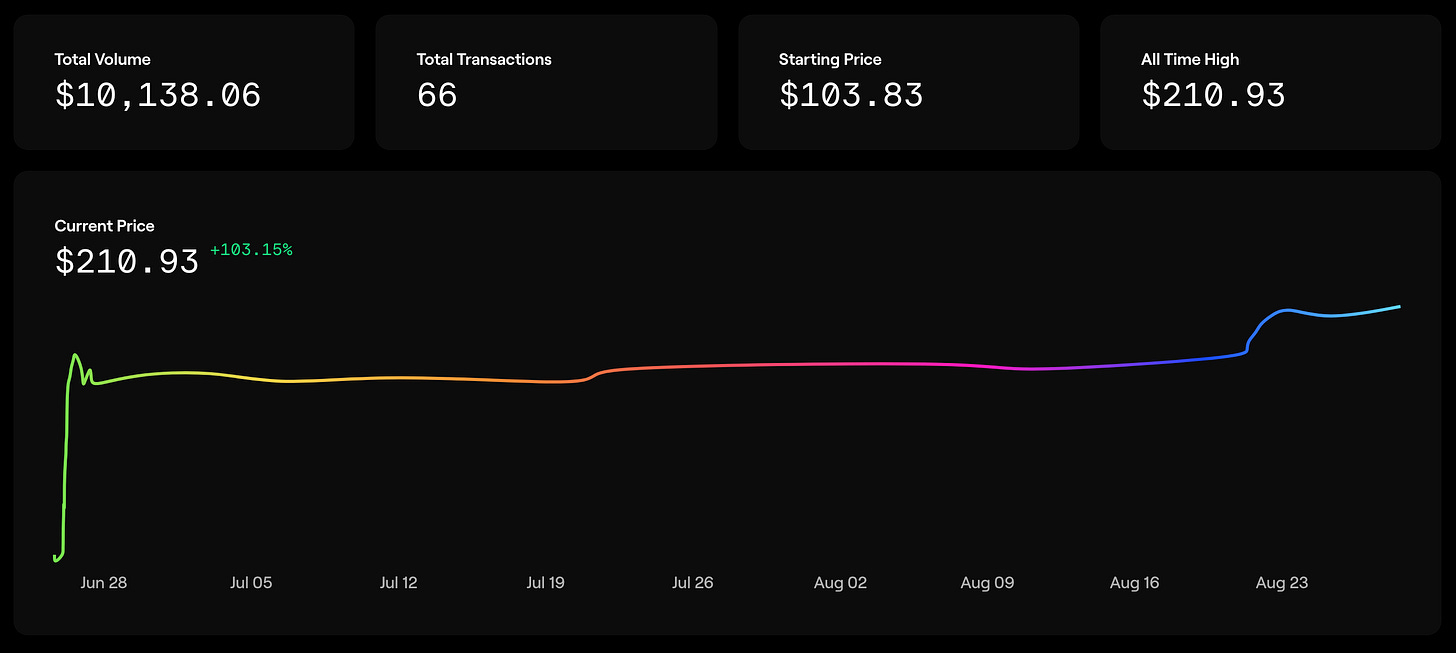 Music: PLS&TY dropped the first vinyl record on Ethereum. Over 50% of the collection was sold within the first 24 hours, and has seen a total price increase of ~50%.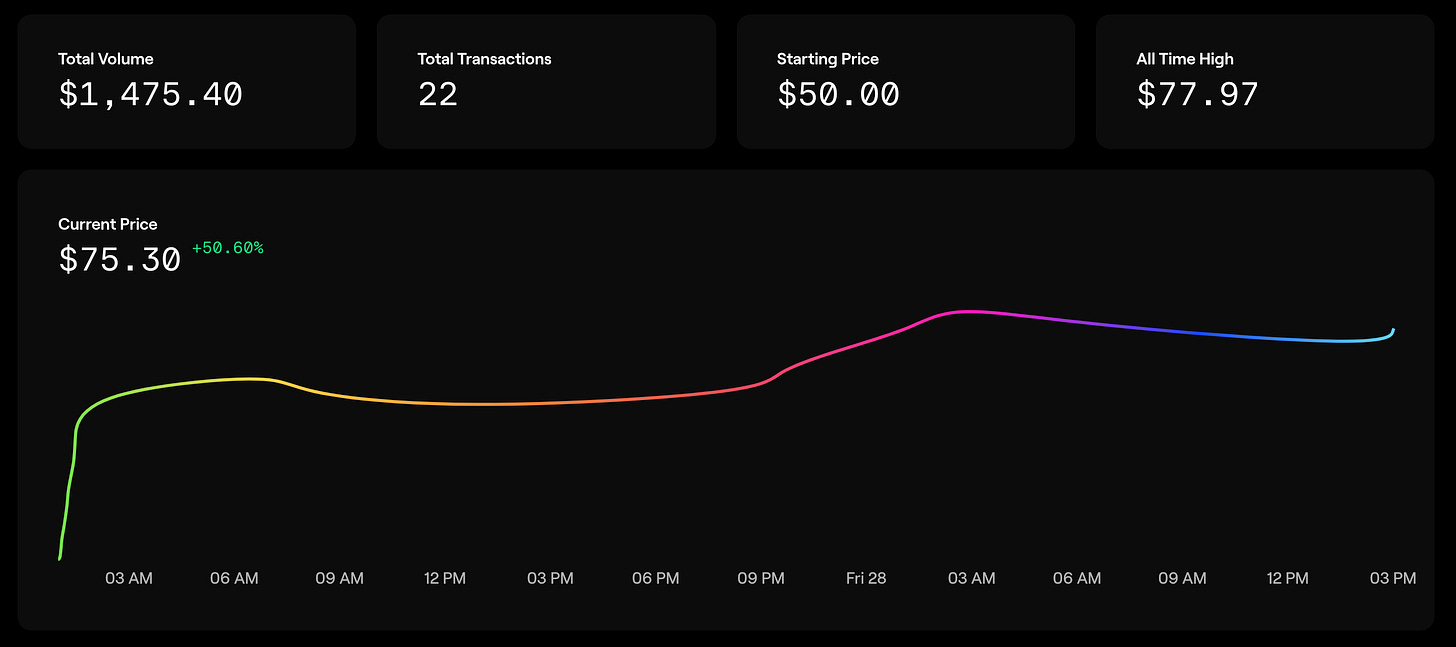 Fashion: Neue Goods released a crypto-inspired streetwear line, which has accumulated over $22k in trading volume. Each item in the collection has seen a total price increase of over 200%.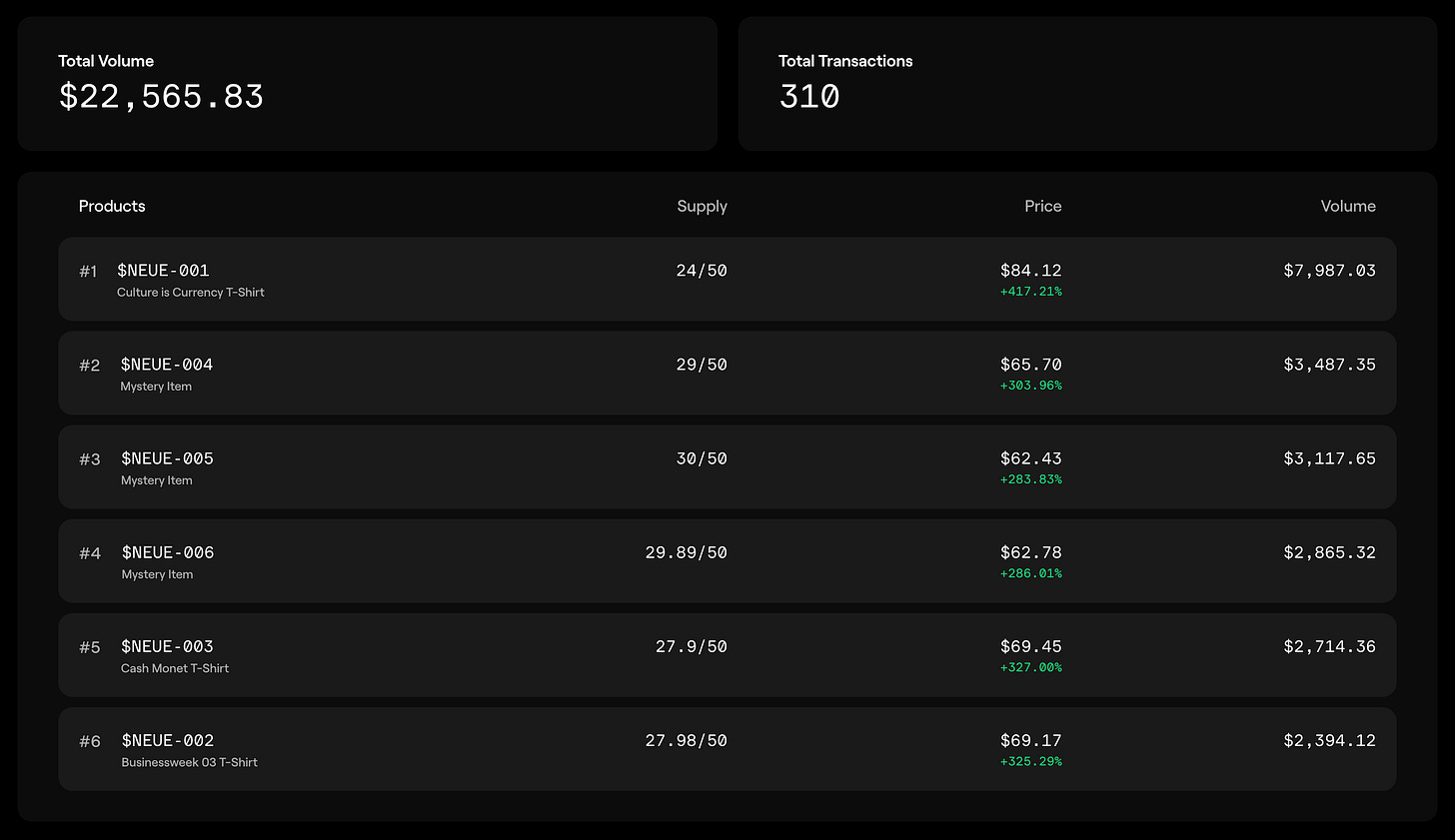 Design: Studio Zollo released a handmade brass matchbox as $FIRE — over 60% of the drop was sold within the first 24 hours, generating trading volume of $2.4k. And GlitchTextiles released a woven blanket with a design generated by Foundation's bytecode — accumulating over $5k in trading volume.

All market data for Foundation is made public via Foundation Terminal.

---
② Meme Protocol
Contributor:

Jordan Lyall

, DeFi Product Lead at ConsenSys & Humble 🍍 Farmer
Eleven days after a satirical tweet kickstarted a passionate community of ETH-native builders, artists, and internet trolls, the Meme Protocol emerged as the world's first meme farming experiment with nearly $500,000 locked in just 24 hours. Instead of farming for yield, DeFi users stake tokens to earn limited edition NFTs (non-fungible tokens).

On Wednesday, the Meme team deployed two unique staking pools: Genesis, where users lock up $MEME (the native token) for common or rare crypto-collectibles, and Genesis LP, where legendary NFTs are minted by depositing UNI ETH/MEME LP tokens, representing shares in the $MEME liquidity pool (LP) on Uniswap. This experiment in incentivizing LPs paid off, boosting liquidity on Uniswap to over $400,000 in minutes.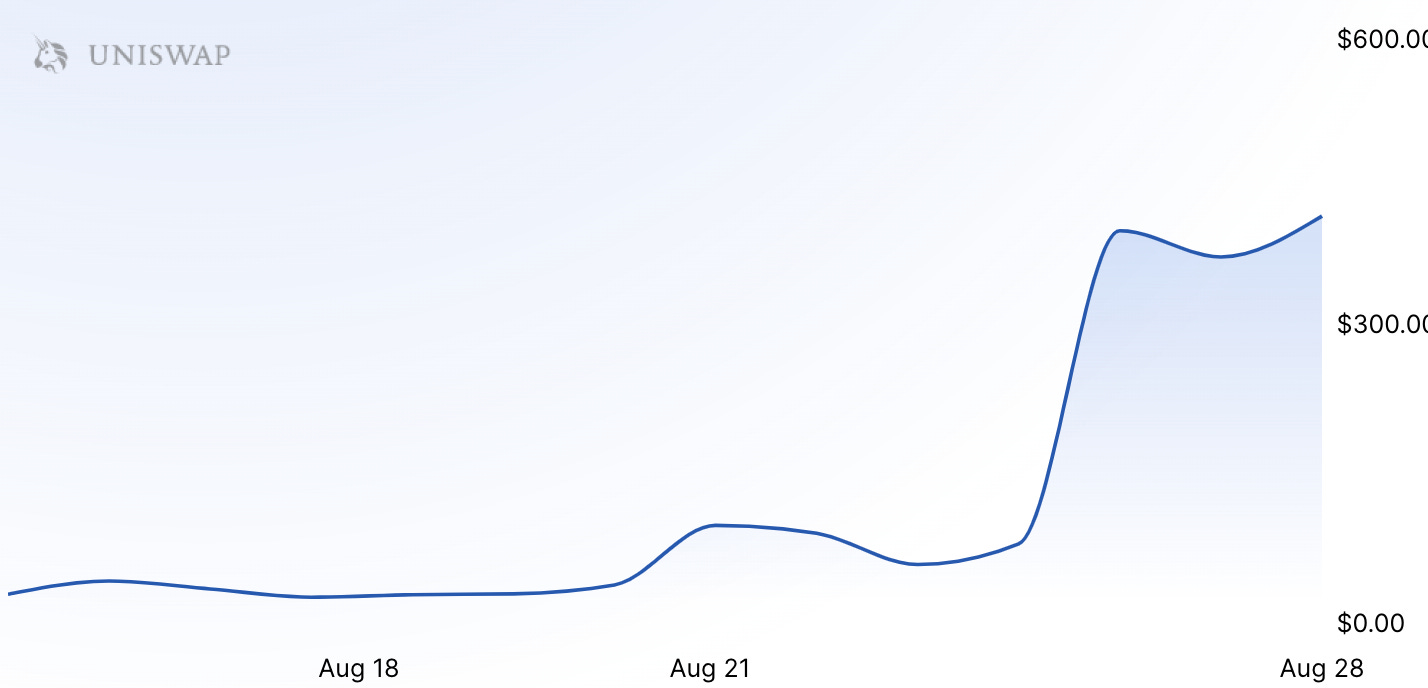 One of the more surprising metrics so far is the percentage of liquidity locked up in the Genesis LP pool. Over 89% of the Uniswap liquidity is currently locked in the protocol competing to farm a legendary Vitalik, Sergey, or CZ.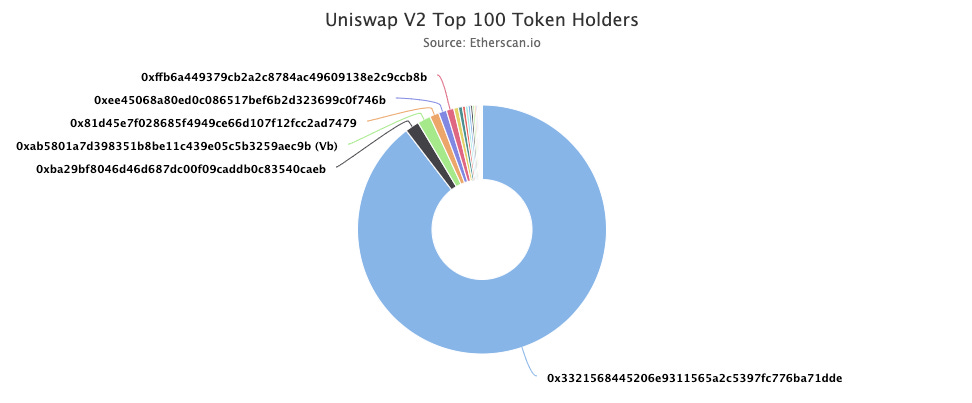 Also unique is how the tokens were fairly distributed at their inception just two weeks ago. The total supply of 28,000 was airdropped evenly to original members of the $MEME community. Even now, the largest $MEME holder owns less than 5% of the total token supply.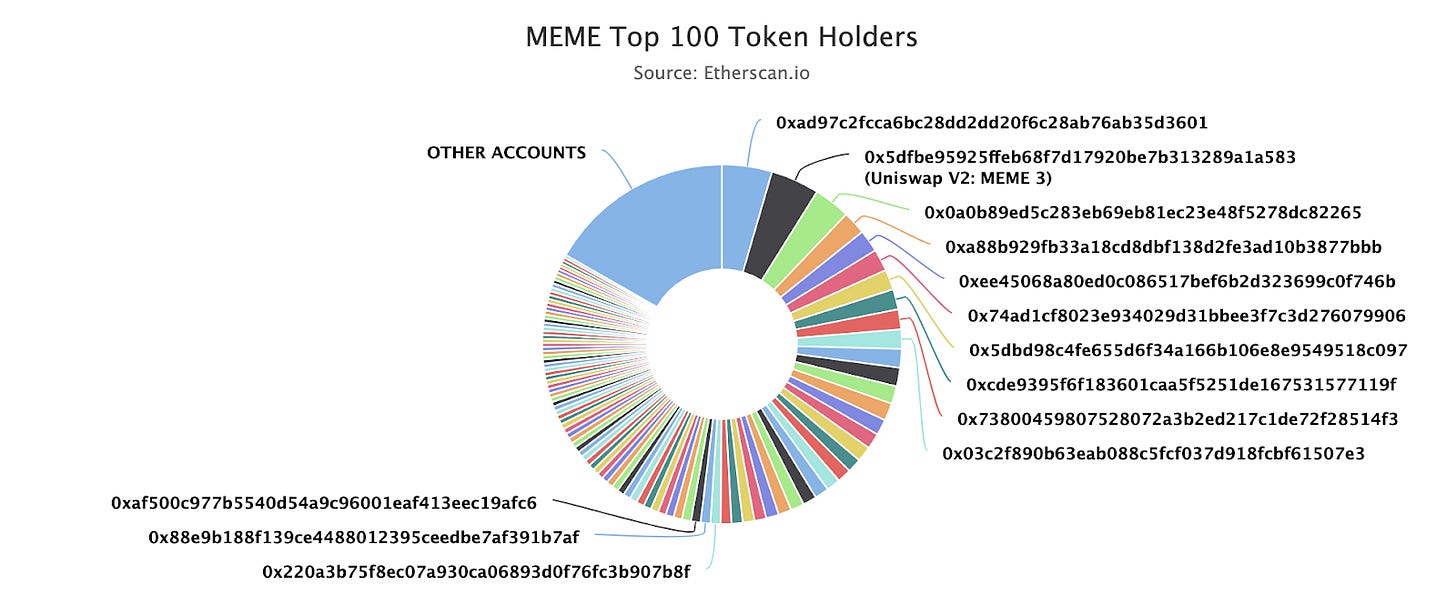 The Meme Protocol is ultimately controlled by token holders. Holders of 100 $MEME or more comprise of the MemeDAO, the governing organization of the protocol. If you include the value locked in the DAO, the overall TVL for Meme exceeds $1.7M, good enough for an unofficial 31st place on DeFi Pulse.
---
③ Nervos CKB
Contributor: Jane Wu
, CKB community
Hashrate: Nervos is a PoW blockchain secured by miners. Its hashrate has seen an explosive growth starting from March to June, and now stays around 12PH/S. The growth of hashrate was driven by the release of multiple ASICs (more details see Our Network #18). The increase in Nervos' hashrate is positive for the security of the network and everything built on top. The graph below shows the hashrate growth since mainnet launch.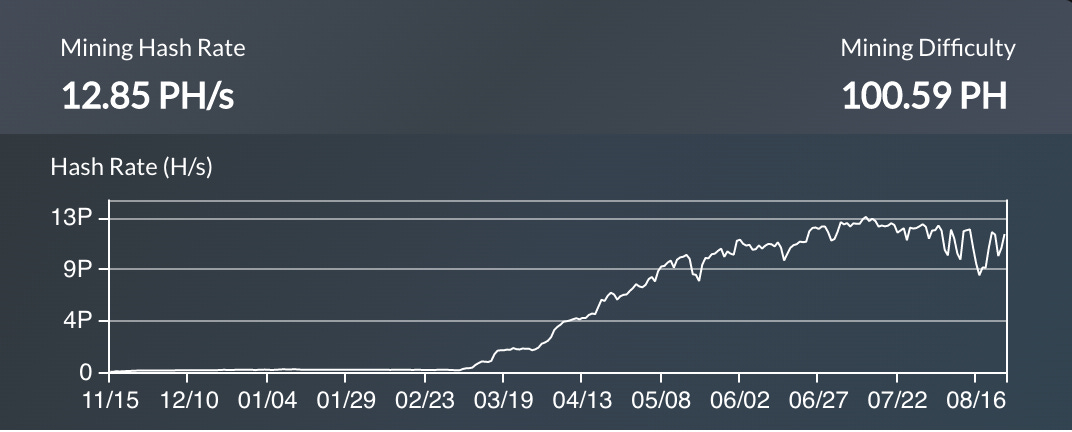 Block Time & Uncle Rate: Nervos improves on Nakamoto Consensus to maximize throughput of a PoW chain. The lower block time and orphan rate, the better the network is connected. The block time is ~12 seconds (weekly moving average) and the uncle rate (percentage of blocks that were created during short forks) is averaging ~2.9%.

Nervos' native token CKByte (or CKB) represents scarce state space. Since on-chain state is bounded by the amount of tokens, demand to store state on Nervos has the potential to drive demand for the native token. Nervos has primary issuance (block rewards halve every 4 years, hard-capped at 33.6billion) and a fixed 1.344 billion annual secondary issuance. The latter will compensate miners  for continuing to store app state, to ensure the security and longevity of the network. Based on how CKB is used, the secondary issuance is divided among miners, Nervos DAO depositors and a treasury fund (which is being burned until the ecosystem fund in the genesis block is depleted). So far over 73% of the secondary issuance is being burnt.

By depositing in the Nervos DAO, the CKB holdings will never be diluted by secondary issuance. The amount of CKB locked in Nervos Dao and the locked to circulation ratio have seen continuous growth. Below is a graph showing the growth of CKB circulating supply and Nervos Dao deposits since mainnet launch. As of writing, 8.78 billion CKB or 42.9% of the circulating supply) is locked in Nervos Dao.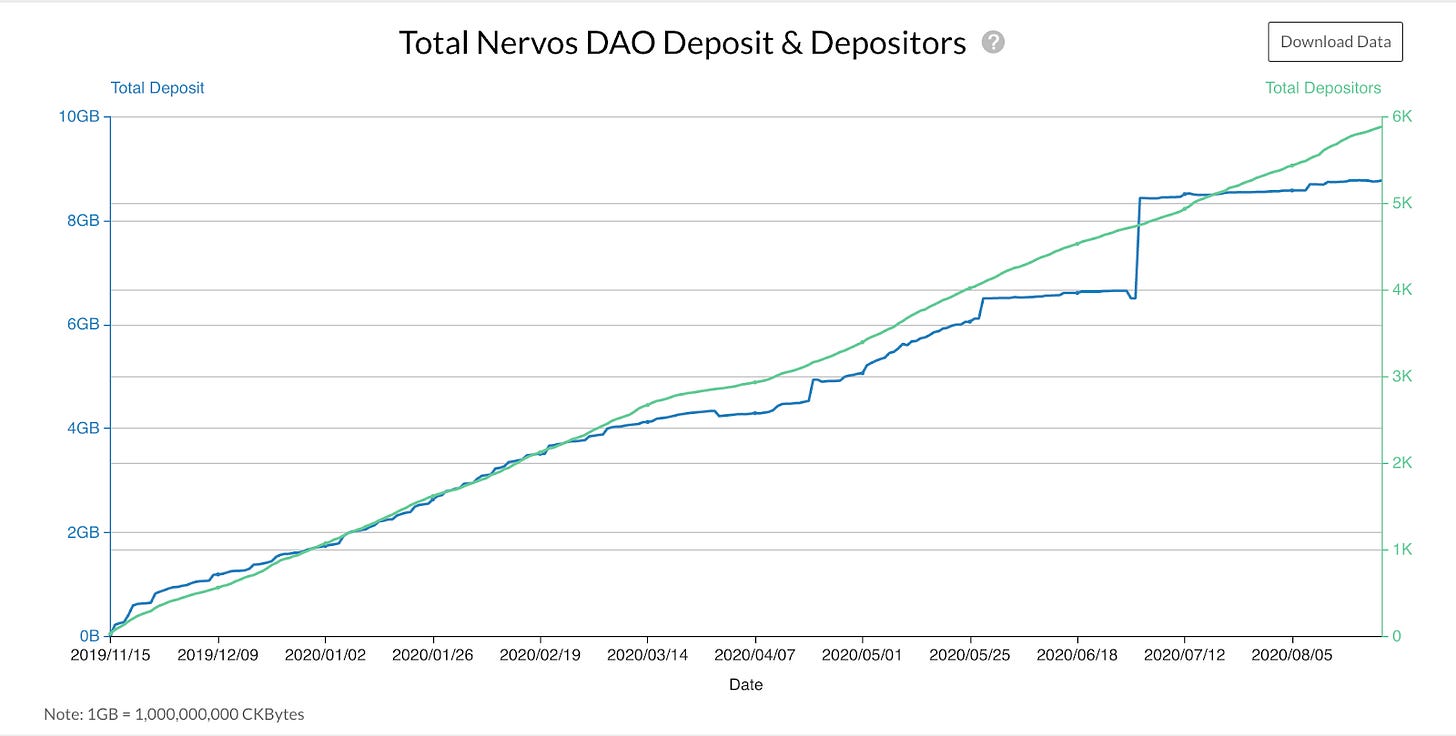 The Muta sidechain is making very good progress. We have tested Muta on a network with 21 nodes and achieved a steady TPS (transaction per  second) rate of 4000 with finality of 3 seconds, and the network can keep processing at this speed. This  is much better than any other PoS network or blockchain using BFT consensus. For example, EOS once achieved a peak rate of 3500 and sustained at a steady rate around 1000. However,  for finality they need to wait 180 blocks, while Muta only requires 1 block. Huobi chain that uses the Muta framework is expected to launch in Q4.

Finally, Nervos has integrated with China's Blockchain-based Services Network (BSN) , which will run Nervos nodes via their public city and urban nodes, making the Nervos blockchain and future applications accessible to millions of potential users and developers.

Data courtesy CKB explorer and Nervos 2020Q2 Quarterly Letter
---
④ Handshake
The Handshake chain continues to see sustained healthy growth in overall usage in the last 6 weeks: